Stereoscopy Day is an international celebration of the birth of stereoscopic 3-D.
It celebrates the inventor of stereoscopy, British polymath Sir Charles Wheatstone, its pioneers and their successors up to the present day, its long history from its first Golden Age and subsequent periods of popularity, its rich diversity and multiple uses in various fields, as well as the sheer immersive magic it brings to any photograph and other applications.
Stereoscopy Day is celebrated across the world every year on June 21st, which is the anniversary of the day in 1838 when Sir Charles Wheatstone officially presented his revolutionary reflecting stereoscope to the Royal Society of London and demonstrated his theory of binocular vision. A more portable version of the stereoscope was later popularised by Sir David Brewster.
Sir Charles Wheatstone and his family. Stereoscopic daguerreotype by Antoine Claudet. National Portrait Gallery Collection.
Sir David Brewster. Stereocard by John Moffat. The Brian May Archive of Stereoscopy Collection.
The idea of Stereoscopy Day was sparked on the official 180th birthday of stereoscopy, June 21st 2018, at King's College London, with the talk "Professor Wheatstone, the inventor of the Stereoscope, was also there". Sir Charles Wheatstone was the first appointed Professor of Experimental Philosophy at King's College London, and the University holds the Wheatstone Collection.
Stereoscopy Day can be honoured in many ways to promote the history and present uses of stereoscopy. These can include sharing stereoscopic 3-D related posts on social media, such as stereo photos you've taken yourself or highlighting stereoscopic treasures within collections (don't forget to add #StereoscopyDay), talks, presentations, watching your favourite 3-D movie, meetings, interactive displays, workshops, exhibitions or special discounts.
No matter where you are in the world, you're invited to join in and celebrate #StereoscopyDay
Whether you have a smartphone, digital or analogue, mono or stereo cameras, you're invited to join in! Don't forget to share any stereoscopic 3-D images which you've taken or you have in your collection.
You can visit our events page for listings of events and activities which took place in 2022. We encourage everyone to join in and celebrate in your own way, and will update the website with details for 2023.
World Stereoscopy Day is organised by the Brian May Archive of Stereoscopy, a Charitable Incorporated Organisation, and in 2022 it had the support of the following groups, organisations, institutions, companies, and artists:
Berezin Stereo Photography Products (CA, USA)
The Bill Douglas Cinema Museum (University of Exeter, UK)
Birkbeck University of London (UK)
Bodleian Libraries (Weston Library) University of Oxford (UK)
The Classic Photo Magazine: The Classic Platform
CLEM Patrimoine (Bordeaux, France)
Colección Fernández Rivero de Fotografía Antigua (Spain)
Colleen Woolpert Studio – Artist (Michigan, USA)
De Monfort University Leicester (UK)
Foticos Collection (Zaragoza, Spain)
The International Stereoscopic Union
London Stereoscopic Company (UK)
Los Angeles County Museum of Art (CA, USA)
Michael Taylor RP – Artist (UK)
35mmc (Community-Authored Blog)
The National Collection of Aerial Photography (Edinburgh, UK)
The National Portrait Gallery (London, UK)
The National Science and Media Museum (Bradford, UK)
National Stereoscopic Association (USA)
The New York Stereoscopic Association (USA)
Oczko Stereo (Germany & Poland)
Paula Fleming's Photographic History (USA)
Photographische Gesellschaft Wien, Sektion Stereo (Austria)
The Royal Photographic Society (Bristol, UK)
The Royal Society (London, UK)
Stéréo Club des Montagnes Neuchâteloises (Switzerland)
Stereofotografie.cz (Prague, Czech Republic)
Studio 3D Stereoscopic Imaging (MA, USA)
Tridimensional.info (Barcelona, Spain)
Universidade Lusófona (Lisbon, Portugal)
University of St. Andrews (UK)
Virtual Stereoscopic Community (EU)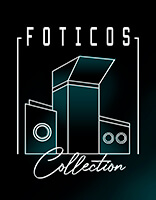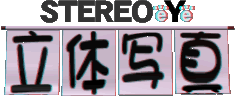 ---